Resubmission of paper, visit to company, rails mounting and calibration with 3 LiDARs
This week's progress:
Resubmission of submitted paper, including the comments of the reviewers
Visit to Bosch to access possible study cases in the context of the project
Mounting the rails in the LarcCell structure to organize cabling. Also repositioning of sensors to cover more cell volume.
Calibration of a subsystem of LarcCell with 3 LiDARs and one camera with the real setup. The results were not the best, but I believe the problem was the "bad quality" of the rosbag: inconsistent movements, not long enough pauses that allow for a steady movement... I believe the support for the calibration pattern will solve most of these problems.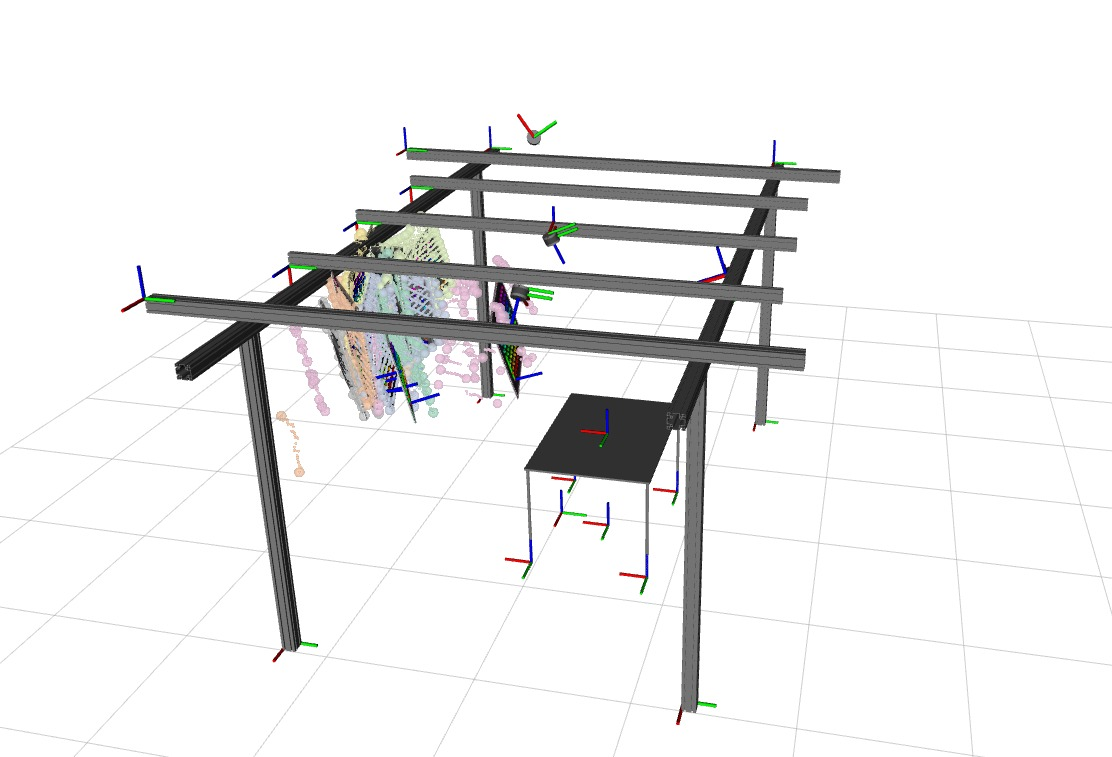 TODO
Check inconsistencies in calibration results with real data
Check solution to hold the calibration pattern
Calibration of simulated system with 3 lidars and 1 camera
Adapt ATOM to calibrate RGBD sensors. I think this should be my next line of work while waiting for new computer.
Issues
(opened but not this week's work)
calibration in simulation mode - open
calibration with real hardware - open
Change resolution of astra camera to SXGA or XGA - open